The Bison took on Normangee for their homecoming game. It was the end of a long preseason, and the Bison were determined to move into district play in two weeks with a win under their belt – and they did exactly that.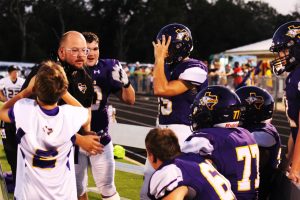 "This win was a big confidence boost for our athletes," Athletic director Howard Savell said. "All year we've preached to them about how good they could be, and despite the fact that we're young, it showed up during homecoming." 
The players were pleased with the outcome and felt that all the players had done their part to contribute.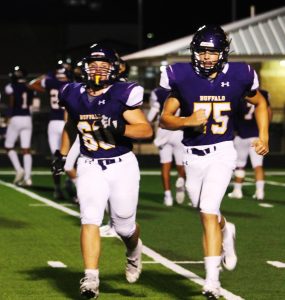 "There was one thing we had to do, we had to do our job, fly around fast, and play good football to beat Normangee," junior Cole Davis said. "I'm glad we performed to the best of our ability as a team to give our fans a great game to watch Friday night."
Beating Normangee was a huge turning point in the season. Not only was there a game that Friday, but we also announced our homecoming winners and watched multiple performances at halftime.