The JV football team took the second loss of their season last week against the Westwood Tigers.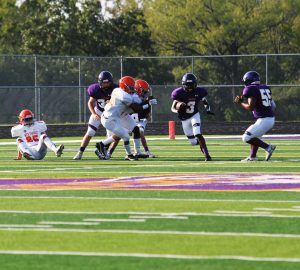 The team had high hopes for this game after the coaching staff had scouting reports showing their opponents tended to shy away from contact, but the Bison couldn't pull ahead and ended up with a 39-6 loss. 
"They're scared of getting hit." Coach Jesse House said. "They can't take hard coaching very well and that's something we can pounce on." 
Coach House and the rest of the coaching staff watched film from Westwood and thought they had found the key to a win.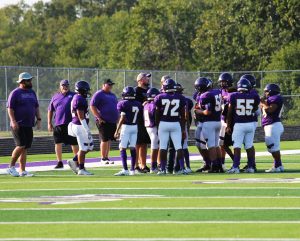 "We ran their plays and we knew what to look out for and what to capitalize on," Athletic Director Jamin Savell said. "I don't know why we lost. We'd been practicing all week for this game."
House said afterward that "it's like once they're in the game they forget what to do." The players were disappointed in the outcome as well. 
"We work hard in order to win," player Elijah Harper said. "We just need to keep on working."