The Weeknd releases new album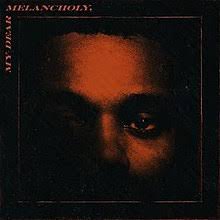 My Dear Melancholy, seems to be about The Weeknd's past relationship with Selena Gomez. He had a whole album written and completed before My Dear Melancholy, but scrapped it because of his breakup that inspired a mood change.
"It was very upbeat – it was beautiful," The Weeknd said in a Time interview. "But I don't want to perform something that I don't feel."
Abel Tesfaye, better known as The Weeknd, is a true artist in every sense. Tesfaye's has an extraordinary music taste that mixes alternative R&B with pop as well as explicit lyrics, but Melancholy shows an obvious difference with its atmospheric style.
"I didn't know you were down for him finding out," Tesfaye sings in "Try Me." "I thought you had some kind of love for your man."
This line deals with the fact that Selena Gomez was seen with her ex, Justin Bieber, shortly after ending her 10-month relationship with Tesfaye.
"It's therapeutic," he said. "You want to get it out; it's like a closed chapter."
"Call Out My Name" was the leading song in the album with its intense verses and music video. The song was powerful with plenty of meaning, however, the music video was undefinable as well as dreamlike and haunting.
"You gave me comfort," he sings, "But falling for you was my mistake."
The album has some of his best songs on there and fans are speculating that The Weeknd has more new music up his sleeve based on the comma after the album name.