Society mirrored in Julie and the Phantoms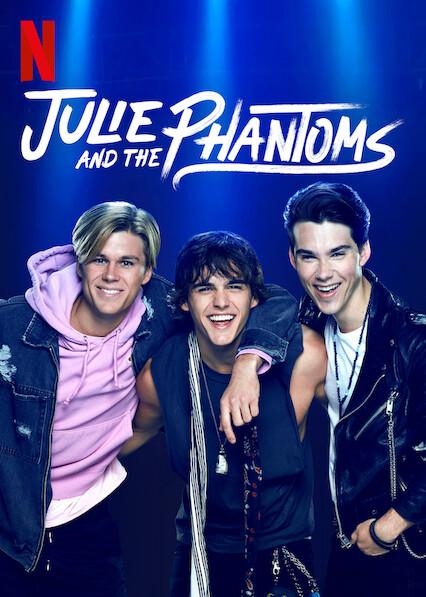 Nearly a year after her mother's death, 15-year-old Julie Molina (Madison Reyes) still struggles to find her passion for music, a bond that she shared with her songwriter mom. Unable to perform, she loses her sport in her school's prestigious music program, which is awful news to Julie and her best friend and fellow classmate, Flynn (Jadah Marie).
Julie finally cleans out her mom's music room when she uncovers the ghosts of three musicians whose untimely food poisoning deaths ended their anticipated rise to fame 25 years ago. The band members of Sunset Curve: Luke (Charlie Gillespie), Reggie (Jeremy Shada), and Alex (Owen Joyner) help inspire Julie to recapture her love for music and regain the confidence to perform. While doing so, the three musicians revisit their own aspirations and only become visible to the rest of the world when they're playing music with Julie.
The show deals with many topics that are going in today's society. The biggest theme is death because it is common to experience the loss of someone in our lives. The show also follows the themes of LGBTQ+, high school bullies and family. The show does target a younger demographic, but the themes can relate to anyone.
Known for the High School Musical and Descendant trilogies, Kenny Ortega happens to be the director for the show. There are many similarities between the characters that have been in his movies and they are carried into the characters that you will see in Julie and the Phantoms.