"Just Friends" is a Twitter obsession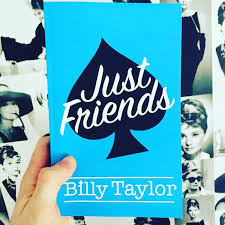 Billy Taylor wrote the story about friend zones and romance called Just Friends and it has been the talk of Twitter and other social media sites. Taylor has posted the book for sale on iTunes, Amazon and other online bookstores, and he is also selling paper copies. Just Friends is the only book that Taylor has written and is already a huge success.
Just Friends is about August and Ethan, best friends since the day they met at Ethan's seventh birthday party. After twelve years, their friendship continues to grow. Through magic, fame, money and an explainable miracle in a car accident, August realizes maybe she wants to be more than just friends.
Just Friends is a different kind of love story that talks about being in the friend zone rather than the usual love story where the girl finds her prince charming. The book did have a lot of grammatical errors, but it is possible to move past them. Definitely a great read for anyone wanting to check out a love story from a new point of view.