Pitbulls and Parolees offers second chances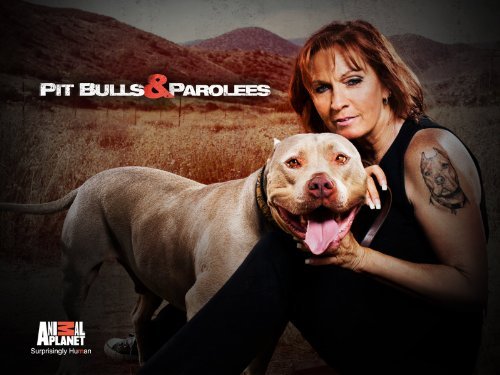 Pit Bulls and Parolees is an American reality television series on Animal Planet about a pit bull rescue in Louisiana. Since the release of its first episode "Second Chance Ranch" in 2009, Pit Bulls and Parolees has continued the series for seven seasons now. The seventh season premiered on Animal Planet on Saturday, September 19, 2015.  
Pit Bulls and Parolees is set in New Orleans, Louisiana at Villalobos rescue center, which is the largest pit bull rescue in the United States. This show, shows what really happens to the bully breed and it also shows that Tia and the parolees would go out of their way to rescue a dog, or make sure that a dog gets a good home. Relationships between human and pit bulls definitely have formed. Villalobos rescue center, offers a second chance to both the dogs and the parolees when no one else would. As it says on their website "Saving man and Man's best friend." Tia, her daughters, and the parolees go to great lengths to make sure these dogs get a good home. They first have the people who want to adopt a dog come out to the rescue to look at the dogs. Then after everything's said and done they take the dog to that person's home to make sure it will get along with any other animals and to make sure everything is suitable for a dog. Pit Bulls and Parolees is definitely easy to get addicted to. I've been watching Pit Bulls and Parolees for about two years now, and it took one episode for me to get hooked.
Overall, if you enjoy animals, happy endings, or just like these kinds of shows, then this is a great show to watch. Especially if you are an animal lover. If you are interested in watching Pit Bulls and Parolees, new episodes air Saturdays at 10 pm. I know I'll be watching the next episode.
Leave a Comment