Student Spotlight: Madison Rowan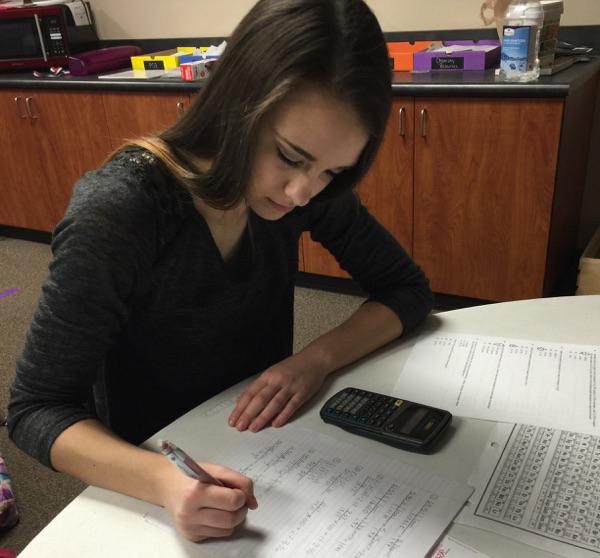 While many students have spare time, sophomore Madison Rowan sometimes has a hard time finding time for herself. Rowan keeps herself busy with school activities from sports to academics to OAP.
"Even though she is involved in so much she always very supporting." sophomore Jordy Maltos said. "Madison is very energetic; it's what keeps her going."
Rowan is involved in many activities. Madison is a member of the currently undefeated Lady Bison basketball team, which has already locked up a trip to post-season play.
"Madison is an outstanding person and teammate." Freshman Kaighle Rhodes said." She always has a positive attitude that will cheer you up."
Even with everything on her plate, Madison still  tends to find a way to stay focus on the basketball court. Making the playoffs and staying undefeated has been a major goal for all of the players.
"We work hard every day. We're more than just a team; we're a family," Rowan said. "We never let each other down. We have become so close this year; it'll be hardest thing to break us apart."
From late practices to homework every night and remaining at the top of the class would be a challenge to anyone. Madison said she enjoys the challenge, though.
"I try to stay involved in a lot of activities," Rowan said. "I love to play sports – they have always been a part of my life."
Leave a Comment