5 Seconds of Summer has new set of hits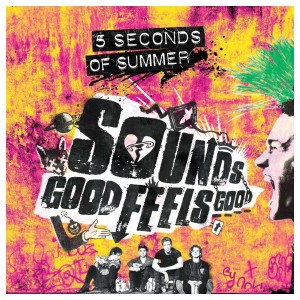 A year after the release of their self-titled debut album, Australian punk band 5 Seconds of Summer has solidified its place in the iTunes charts with their sophomore album, Sounds Good Feels Good, which was released on October 23.
"We kind of looked at what we actually mean to our fans and thought about whether or not we had a good message as a band," drummer Ashton Irwin said. "That's what our fanbase needs."
The band went for a more personal approach as opposed to some random album that could be played at a party. With singles including "She's Kinda Hot", "Hey Everybody!", and "Jet Black Heart", the boys of 5sos have put more of their hearts and souls into their lyrics.
"We don't want to just a band that they listen to," Irwin said. "We want to be a little more than that."
So far, the fanbase has exploded with excitement for this album. Their chart-topping hits have made 5sos fans out of the most unlikely of people and returning fans cannot get enough of Sounds Good Feels Good.
Leave a Comment