Foley scores pre-game touchdown
For a boy with a dream he couldn't physically follow, an opportunity to shine was the highlight of his life and something he will never forget. Junior Justin Foley scored a touchdown during pre-game against the New Waverly Bulldogs earlier this month after leading the Bison out onto the field through the spirit tunnel.
Justin has been the manager for the Bison football team for the past three years.
"We love the way the student's look after Justin and allow him to be a part of the Bison experience," Foley's grandmother, Caryn Jones, said. "We are so grateful for the way his teachers, coaches and football players have treated him."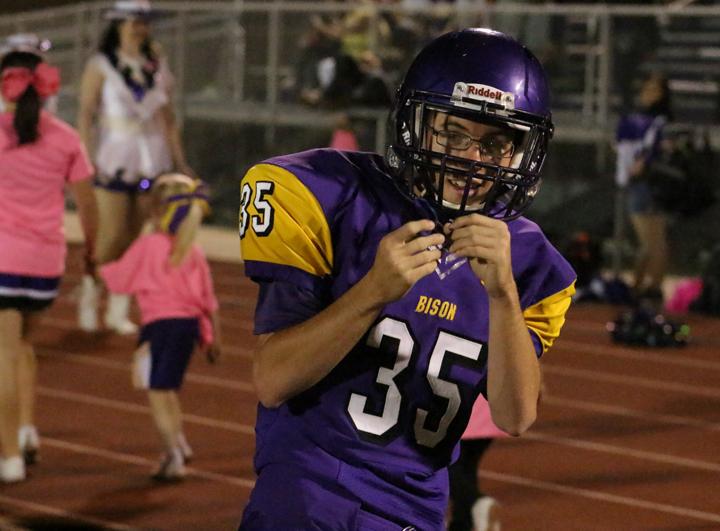 Foley did not hesitate at all as he lined up and got his hands on the ball. He headed straight for the end zone, surprising many spectators with his speed. There was not a dry eye in the stands when Foley made the touchdown.
"We knew that we would be emotional and cry, but we didn't have a clue that everyone else would cry too," Jones said. "We have been so touched by the outpouring from the community in response to the play."
As for Justin, he is very proud of himself and still excited about the unforgettable play.
"I took that ball and took it to the house," Foley said. "Nobody could catch me."
Leave a Comment