Continuing player deaths means equipment safety should progress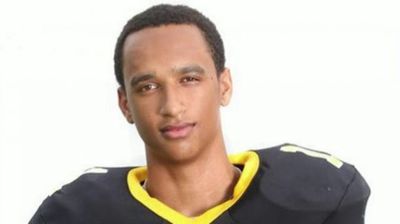 The death of Alto football player Cam'ron Mathews last week is one more death continuing to spark a national debate about the safety of high school football. Matthews had just finished a play before he went to the sideline and collapsed due to an aneurysm. He was then life flighted to East Texas Medical Center, where he died Saturday night.
Previously, five deaths had been charted since the beginning of this football season. Tyrell Cameron, a sophomore from Franklin Parish High School, reportedly broke his neck during a punt return, causing him to die shortly after he was transported to the hospital. Junior Ben Hamm from Wesleyan Christian School lunged for a routine tackle on a kickoff return, causing him to suffer a head injury that required surgery. About a week later Hamm's condition worsened, resulting in a lack of oxygen in his blood. Evan Murray, a senior from Warren Hills Regional High School, died from internal bleeding by a lacerated spleen after taking a hard hit to the stomach. Kenney Bui, a senior from Evergreen High School, died of blunt-force trauma to the head.
Football is a hard-hitting sport. I don't see a way to completely prevent injuries from happening. However, now would be a good time to revisit the safety of the sport. The padding got better when the sport became more violent. The game is infamous for it's hard hits and players are rewarded with a huge roar from the crowd when they do so. The sport will never get any softer or easier for the athletes to compete in. As long as the physical aspect of the game continues to progress, so does the safety of the equipment.
Leave a Comment