Life on crutches
Active and athletic students mean that injuries are inevitable
Dodging people in the hallways between classes and at lunch is never an easy job; doing it on crutches can be perilous.
Crutches are getting to be commonplace around campus, though, with several students injured already this school year. Freshman Trevor King finds himself fighting to navigate the halls after he injured his ankle in the first football game of the season for JV.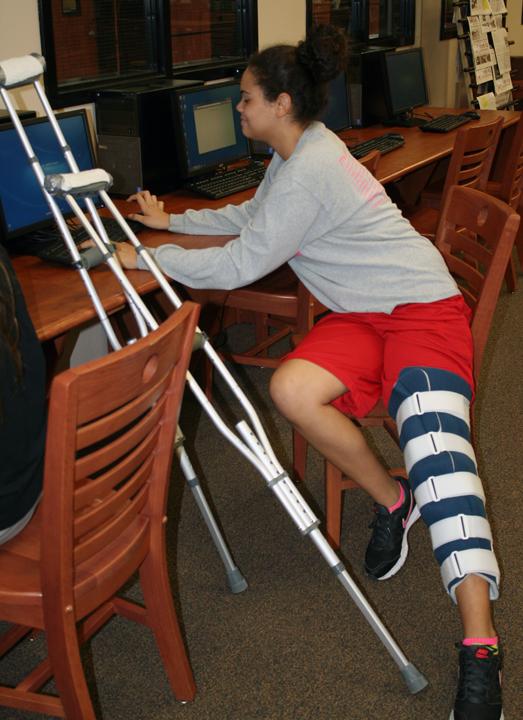 "Getting from class to class is hard," King said. "Sometimes the hallway is so crowded I have to stand out of people's way to wait to try and get somewhere."
King is not the only freshman hobbling around. Keiley Caffee has been on crutches for a while now and is tired of not being able to play volleyball, which is her favorite sport.
"I was running up the bleachers and I stumbled and popped my knee," Caffee said. "I kept running, and when I finished I walked up to Coach K and she said to sit, but then another coach suggested I keep walking, which made it worse."
For student athletes, healing up to get out back in the game is the goal. Caffee is excited that her injury is getting better.
"I will be going back into sports pretty soon," Caffee said. "I am going to a physical therapist in the next few days. I will be back in about two to three weeks at the most. I'm excited."