Vampire Diaries set for another exciting season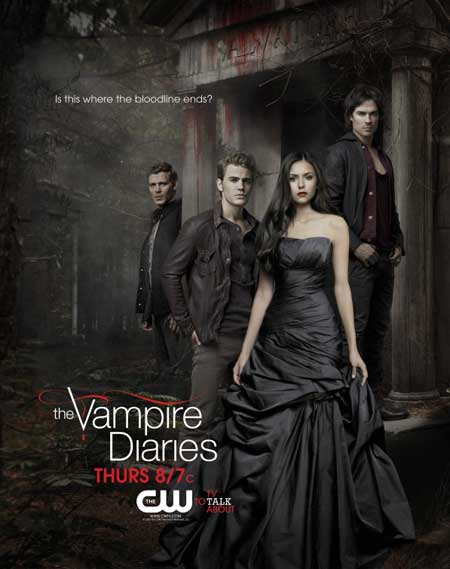 Based on the young-adult novels by L.J. Smith, The Vampire Diaries is another blood-sucking, love triangle, full-of-action TV show. The story begins when Elena Gilbert (Nina Dobrev) and her brother Jeremy Gilbert (Steven R. Mcqueen) return to a new school year after the death of their parents. Elena dreads returning to school because she is now seen as the broken and tragic girl. Her brother, on the other hand, has taken a whole different route than Elena; he has become the drug dealer at the school. Also new to the school is Stefan Salvatore (Paul Wesley), a very good-looking vampire. Stefan and Elena have an instant connection and start to fall for each other early in the series. They face many obstacles: werewolves, witches, The Originals, heartbreaks, and so much more. One of the biggest conflicts is that both Stefan and Damon Salvatore (Ian Somerhalder) are in competition for the love of the beautiful Elena Gilbert.
The Vampire Diaries is very suspenseful and full of action, with just the right amount love thrown into the mix. The show is very unique with a lot of plot twists. This show is very well organized, and the acting is superb. The entire season in just one day would definitely not be an overload! There are six different seasons, with very different conflicts in each one. Although Nina Dobrev left the show (sad face), costars have said that a return from her could be possible. Overall the show is full of drama and action, which makes it safe to say that it has more drama than the Kardashians.
Leave a Comment