"The Wedding Ringer" good for a few laughs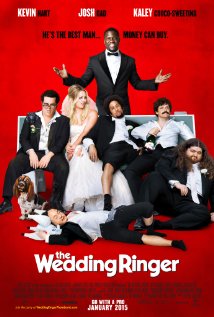 Josh Gad stars as the socially awkward groom-to-be, Doug Harris, in The Wedding Ringer. Harris is about to marry the girl of his dreams, but there is just one small problem… he doesn't have a best man.
Doug Harris is referred to Jimmy Callahan, played by Kevin Hart, owner and CEO of Best Man, Inc., a company that provides flattering best men for socially challenged guys in need. The film turns out to be a hilarious wedding charade as they try to pull off the con.
While this movie was not a life-changer and will probably not rank among the best comedies of the year, it did its job in making me laugh through the entire movie. As a comedy, it definitely did its job.
In the end, the groom discovers that he and his bride just aren't meant to be. But, at least a good bromance between Harris and Callahan came out of it.
Critics say that though Josh Gad and Jimmy Callahan may be great comedians that go great together, there is little evidence of it on display in the movie.
Overall, The Wedding Ringer could be the perfect movie for you when you're in need for a good laugh.