Speech team earns medals at novice meet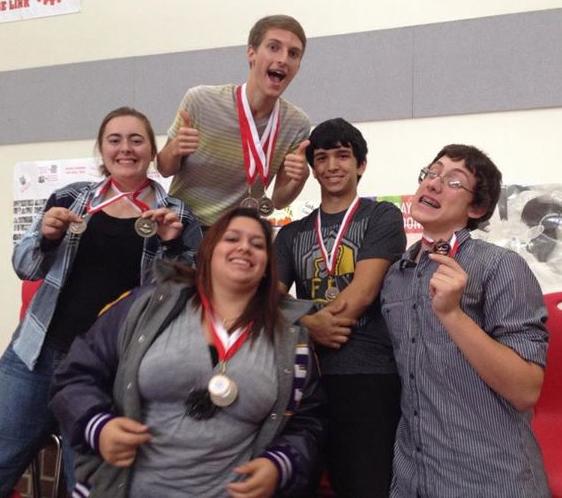 There might be months to go before the district academic meet, but the speech team is geared up and competing already, traveling to Groesbeck High School last Saturday to compete in a novice speech meet.
    "I think that starting earlier gives us an advantage over most schools," senior Ryan Slatter said. "We are already starting to have everything come together in CX debate, so we can only grow from here."
    The novice meet was designed for beginners in all speaking events. Even some of the veteran speech team members competed because they are branching into new events this year. The students participated in Persuasive and Informative Speaking, LD Debate, CX Debate and Prose Interpretation.
    "Even though I'm a senior, this is my first time doing LD debate so I needed this novice meet under my belt," senior Erica Rios said. "I'm glad I got to experience some rounds before competition because I'll know what to expect when it gets here."
    Just because it was a novice meet didn't mean the students returned home empty-handed. All participants from Buffalo earned placing medals in the awards ceremony.
Awards
CX – Jr. Francisco and Ryan Slatter fourth Place
LD – Abby Smith 1st, Place, Erica Rios fourth Place
Persuasive – Preston Mosley first Place
Informative – Abby Smith fourth Place
Prose – Preston Mosley third Place
Leave a Comment