"Harry Potter" unique spin-off is a treasure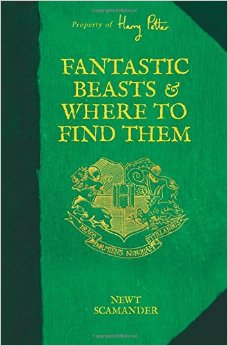 J.K. Rowling's book, Fantastic Beasts and Where to Find Them, is a spin-off of the Harry Potter series. The book is originally a textbook that Harry had to have in this first year at Hogwarts. Some page having little notes in them from different people, including both of his friends, Ron, and Hermione.
The book came out in March of 2001, published by Comic Relief as a way to collect money for charity. It has now become even more popular since the release of its movie trailer earlier this year. It's mainly about the tales of Harry's professor, Newton "Newt" Artemis Fido Scamander. Most of the story takes place in the United States and talks about the unique beast that inhabit North America and where to find them.
The book is really unique,  especially the way Rowling included Harry and all of his friends. It is so realistic, and it looks like an actual textbook, which is a nice touch. The story of the book is really adventurous and exciting, leaving the reader wanting more.
The movie trailer is set out to come in November of 2016. The book is available in bookstores, tablets, and online.