The Choice is a perfect romantic film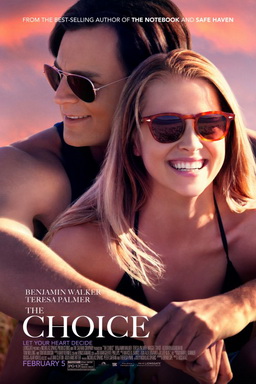 Nicholas Sparks produced another hit with The Choice, which is the average love story but showcases how choices affect life for years to come. The movie is typical of Sparks and will have fans gushing.
Set in the author's typical North Carolina, the novel and then movie have Travis Shaw (Benjamin Walker) is a ladies' man who thinks a serious relationship would mess up his lifestyle. Gabby Holland (Teresa Palmer) is a medical student who wants to settle down with her boyfriend (Tom Welling). Then Gabby moves next door to Travis, and their attraction to one another upend both of their lives. As they become closer, the couple has to decide how far they're willing to go.
While some critics called the storyline trite or overdone, the bottom line is that The Choice works. It knows what it is doing and who it is aiming for. Those who aren't interested in in romance won't buy a ticket; those who love romance above all other movie genres will beg for more.
Leave a Comment