FCCLA advances seven teams to state
After weeks of preparation and practice, the FCCLA headed to Galveston for their annual regional competition. Seven teams competed, with all seven advancing to state competition; in addition, sophomore Chelsea Harter was selected as VP of Parliamentary Law.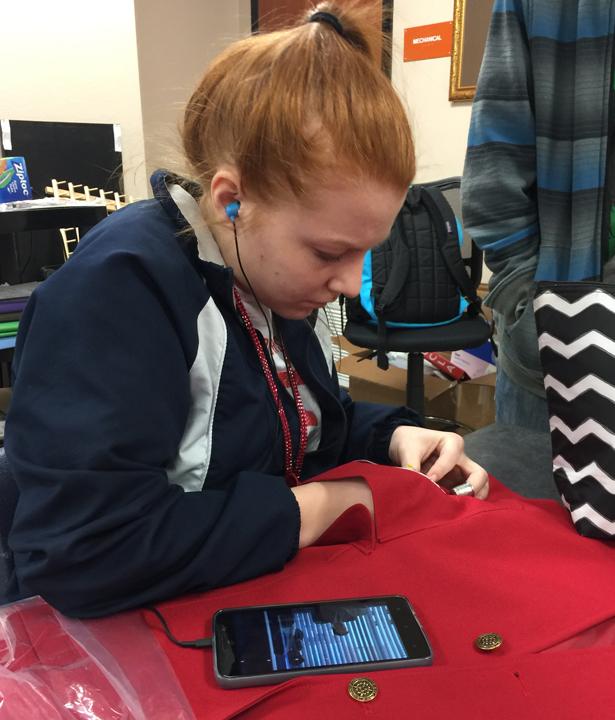 "When I found out that all seven teams were advancing, I was ecstatic," adviser Wendy Neyland said. "It was one of our goals that our officers set this summer to advance at least six teams to state, and we ended up advancing seven."
One of the projects was for National Programs in Action, which was led by Brianna Johnston, Kynlee Driskill and Natalie Freeman. Their program was the Shattered Dreams event that the FCCLA hosted last November. They took first place at regional.
Also taking first place at regional was makayla Gilliam and Jarrett Fishbeck in Promote and Publicize FCCLA.
Kaylee Morgan received fifth place in Sports nutrition, and Lacy Faulkner placed fifth in the Job Interview category. Brittany Scott, Jessica Devore and David McAlpine placed second in Chapter in Review Portfolio, and Taylor Adams placed second in Life Event Planning. Shaylen Cotton and Gracie Ferguson placed third in Environmental Ambassador.
All seven of the teams will compete at the FCCLA State Leadership Conference in Dallas in April.
Leave a Comment