Christmas Eve not particularly exciting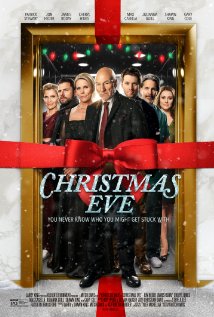 The movie Christmas Eve is about how 20 people get stuck in an elevator due to a power outage on Christmas Eve.  Even though the situations they are in is not a happy one, they get through it with laughter, love, and Christmas magic; in the end, it changes their lives.
This movie stars Patrick Stewart, who plays a heartless real estate agent, Cheryl Hines as a musician, James Roday as a fashion photographer, Julianna Guill, Max Casella as an HR manager, Gary Cole as a doctor, and Jon Heder as a fired employee.
The plot shows a variety of human-relationship-type interactions as these people pass their time in close quarters. For the most part, the characters and their performances are pretty hum-drum, but the show is mildly entertaining and is a fun choice for viewers wanting a Christmas movie to get them in the mood for the season.
Leave a Comment