Debate students compete in Congress
Grisham advances to state competition
After the speech and debate team expanded into competing in the National Speech and Debate Association last year, they decided to expand their horizons again this year by adding Congressional Debate to their list of contests. The competition is offered in both NSDA and UIL, and even though they were new to the competition, two of the team members placed, with Evan Grisham qualifying for state competition in January.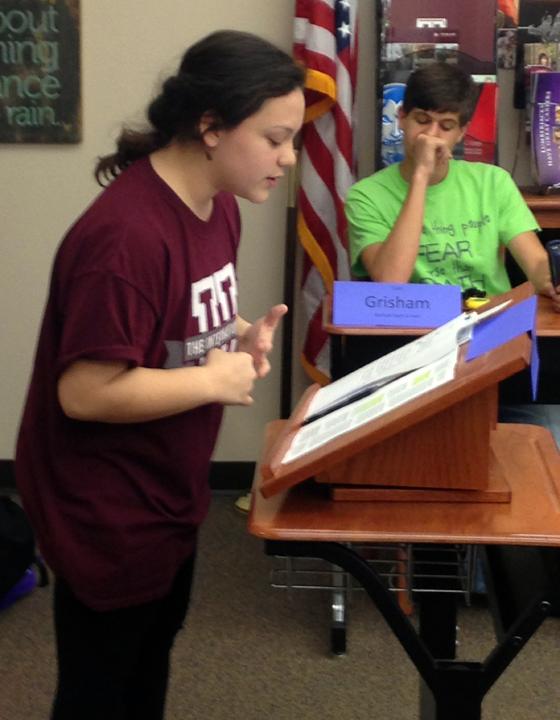 "I think that the first time that you take kids to a new debate competition, there is always going to be that nervousness there," Coach Melonie Menefee said. "The kids have all worked so hard and have improved so much since the start of the season; I couldn't be prouder."
Junior Evan Grisham received third place and will compete in Austin next month.
"It was a amazing feeling, I felt like all my hard work and dedication paid off, " Grisham said. " I am pretty excited for state. My goal is to advance to finals and go from there."
Senior Kendall Morales received fifth place and is second alternate for state competition. Both  Morales and Grisham also compete in CX debate, and were finalists at state in that event last year.
"Congress is very time consuming, but it was great to learn new things about what is going in the world," Morales said. "Something that definitely made it challenging was the fact that Leon has done this event before and they were our biggest competition, but I think we definitely think we did our best."
Congress consists of two sessions, each three hours in length, and competitors debate back and forth on various bills and resolutions. They have to respond to each new speech as it goes.  
"Starting something new is always challenging and  always a little scary at first, but after getting used to the competitions and gaining confidence it becomes a lot easier," senior Logan Freeman said. "Doing competitions like Congress really help with speaking abilities and gaining confidence."
Leave a Comment