Students visit career fair at Navarro
Last Wednesday, a group of juniors and seniors loaded up and headed to Corsicana to attend the Navarro College Career Fair. Not only did the students get to discuss majors available at the college, business opportunities were also featured, for students interested in entering the workforce directly out of high school.
The career fair was helpful to students who have been undecided on what career path they want to take.
"I didn't realize how many career options I have," senior Sarah Burchfield said. "Now I have a much better idea of what fields I might want to go into."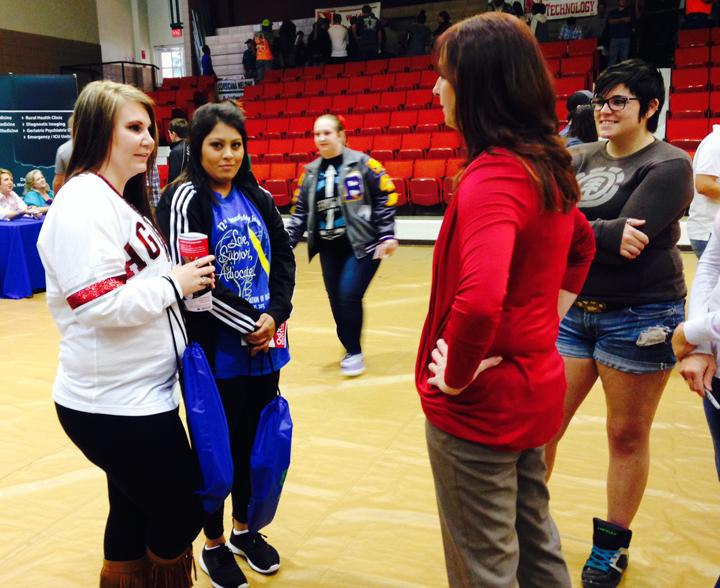 For some students, the overall experience was a great time out of school with friends.
"It was a very fun day," senior Jocelyn Trejo said. "I won a gift card, we went to Collins Street Bakery, and we learned a lot, too!"
The career fair was a great learning experience, even for the students who did not find the major they are interested in.
"I had a lot of fun at Navarro, even though I'm not going there when I graduate," senior Brittnie Garcia said. "I still learned a lot of information that I can use wherever I end up."
Leave a Comment