Campus hosts Back the Blue at BHS
Law enforcement honored with posters, visits, and luncheons
After the recent deaths of law enforcement officers both in Texas and other parts of the country, the hash tag #policelivesmatter has hit social media, with citizens from all over the country working to make their law enforcement groups feel appreciated. Buffalo High School joined in this effort earlier this month with Back the Blue at BHS, a three-day event to recognize Leon County law enforcement officers.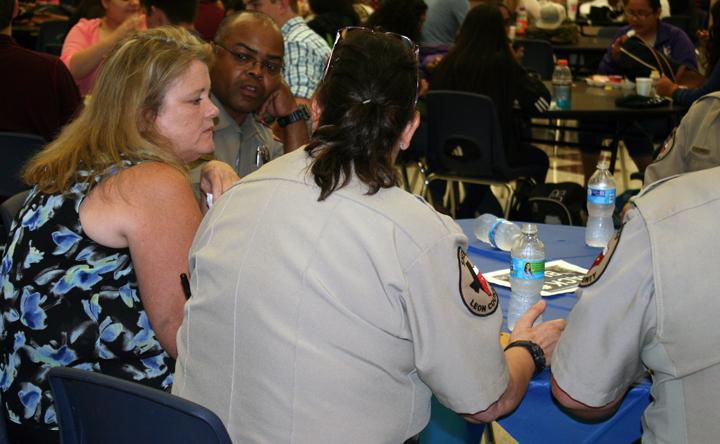 "Witnessing all of the negativity in the media pertaining to our law enforcers and the senseless shooting of the police officer in Houston, I just wanted to try and strengthen the bond we have with our local law enforcement," counselor Jozette Jenkins said. "We need to let them know that they are appreciated."
The media portrayal of incidents over the past couple of years involving police officers from around the country have contributed to the negative image that many have about police and law enforcement.
"I feel that everything stems from the media," Ellis said. "America sees the riots in the media, and after seeing that over and over, it results in a lot of hate towards law enforcement."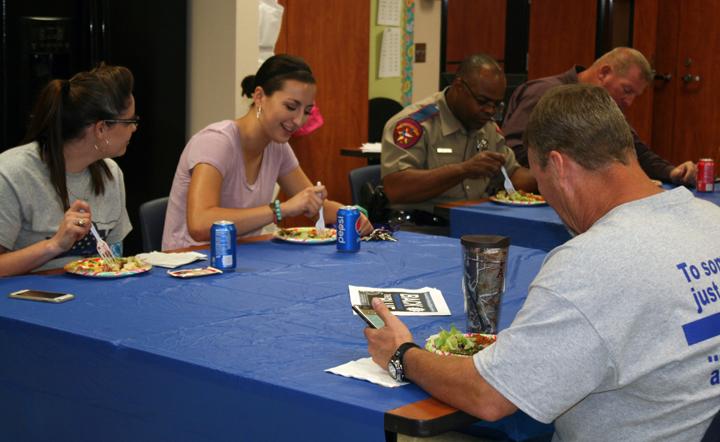 Policemen, like anyone else, say they are regular people. They just chose a law enforcement career path. By doing so, they say they have vowed dedication and commitment  to ensuring the safety of citizens by making the world less violent.
Local law enforcement said that they are dismayed that a few incidents, portrayed in media as being the norm, have changed the attitude towards law enforcement in this country.
"The media chooses to ignore all the good impacts we have made, "Buffalo Police Chief Lance Pavelka said. "Instead they focus on the one mistake someone made and blow it out of proportion."
Leave a Comment