Walking Dead showcases best season yet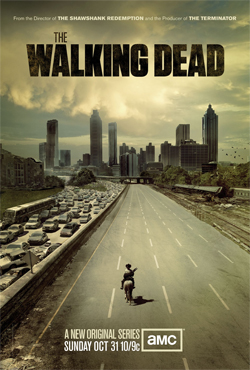 The Walking Dead has a history of rave reviews, but the premiere of season 5 hit a high 17.3 million views. The AMC drama is centered around the experiences of the living in a dead world, and with this new season, the writers seem to have struck a better balance between drama amongst the characters and action when they are all in fighting mode.
Now that the governor is dead, the prison is overtaken, Beth is gone, and we've entered Terminus. Walking Dead fans waited for eight months to see what happened after Rick Grimes said his famous line at the end of Season 4: "They're screwing with the wrong people." Now, they are finding out.
Returning cast members Rick Grimes, Daryl Dixon, Glenn R Lee, Carl Grimes and Carol Peletier are on their way to Terminus with a whole new group of survivors, thrown into a train car and left there. In the opening of Episode 1 season 5, Rick, Glenn and Bob are brought into a room filled with crafts; the two men before them are killed when the Times slices their necks. Before they could get to Glenn, a bomb goes off and Carol returns to rescue them – she does not know they have already gotten out. As they have a full-on battle with the Termies, they escape into the woods and Carol is reunited with Darrel. As they follow Carol to the cabin were Tyrese is, Rick and Carl are reunited with Judith.
The Walking Dead is perfect for viewers who love plenty of action with their drama. The best part of this season is how much it has kept viewers on their toes so far, because no one knows when the action is coming. The storytelling has been incredible so far, dark and full of tension.