Seniors take campus tours
Students check out campuses at A&M and Blinn
Senior students took college tours Wednesday at Texas A&M University and Blinn Junior College.
"I was really excited to tour Blinn," Millie Lane said. "I haven't been to their campus yet, so I was excited to see what they had to offer."
Some of the students had already been accepted and wanted to see more of their future campus, while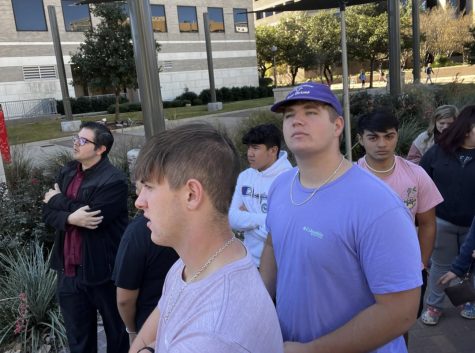 other seniors still have not decided where to attend college next year.
"I wanted to go on a tour at A&M again," Avery Best said. "I plan to go there for college, so I want to be familiar with it."
The students were impressed with everything the colleges had to offer them.
"The most interesting thing about these colleges is all the resources and opportunities you can receive," Pari Jariwala said. "It's amazing how much the college provides you so much to succeed."
Learning about these colleges really helped some of the students in their decision-making process.
"I think A&M was the college that spoke out to me the most," Lane Freeman said. "The architecture of the campus was cool, and A&M has a lot of cool history and traditions."