Track competitors head to regional meet
Both junior Ethan Williams and senior Asa Henson made it into top slots at the area track meet to advance to regionals, competing last week in a bid to earn a state slot. While they didn't eke out a win, they did enjoy the experience.
"The competition there was tough and just watching people warm up, you could tell we had to compete even more," senior Asa Henson said. "I didn't make it as far as I hoped for, but I really went out and gave it my all."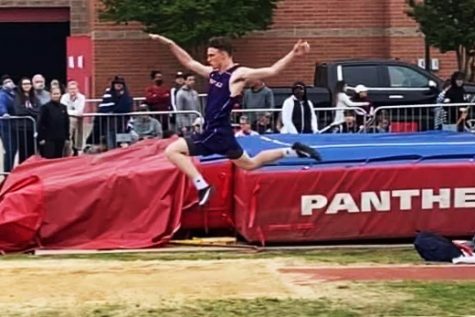 The boys traveled to Midway for the competition. The team made pit stops to prepare themselves to be energized and at their best when they competed.
"Coach Stone made sure we were energized and feeling the best of the best," junior Ethan Williams said. "We really worked hard and were disappointed we didn't make it, but proud of how far we came."
Head track coach and new athletic director Evan Stone was the transporter for the boys and was the biggest supporter there. Not only did he coach them but he was encouraging them the entire time even as they prepared to compete.
"These gentlemen represented Buffalo very well," Stone said. "I am so proud of them not only for track but also for their entire athletic career."