Golf season underway
The golf season is revving up with another tournament scheduled for this week. The teams say they have been working hard, training three days a week. They train at Big Cedar County Club after school.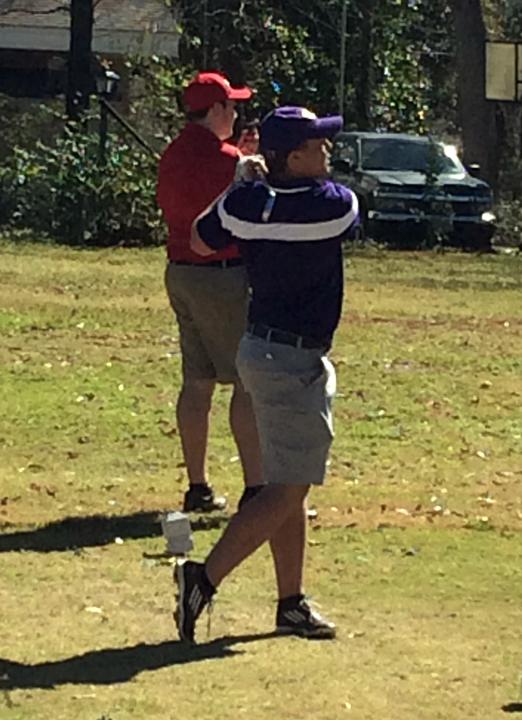 The team has a total of 10 members with both boys and girls, with a couple of members who have never played golf before. Robert Rubel is the coach this year.
"I have coached high school and college in my past years," Rubel said. "Right now we are practicing on hitting on the range for now."
Rubel and his team are excited about their chances of possibly going to regionals.
"I was three points away from going to regionals last year and this year I feel like we can make it all the way," sophomore Kassidy Bell said. "The team works good and we help each other out, and the coach this year knows a bit more about golf so that is good."
The golf team has grown since the past year, and many of the members that had no experience have really take up golf easily.
"It actually was pretty easy for me to pick it up, but I still need a lot of practice," freshman Makayla Gilliam said. "My coach is really good, calm, and my teammates are also good at golf."
Rubel said that one of the reasons he loves golf is because it is a game that can be fun for rest of your life.
"My dad has played golf for as long as I can remember, and would ask me to go with him and try it. I did, and haven't stopped playing since," junior Noel Rubel said. "The practices really help you get a feel of what's going to happen in the tournament."