The Peanuts Movie brings back all the old favorites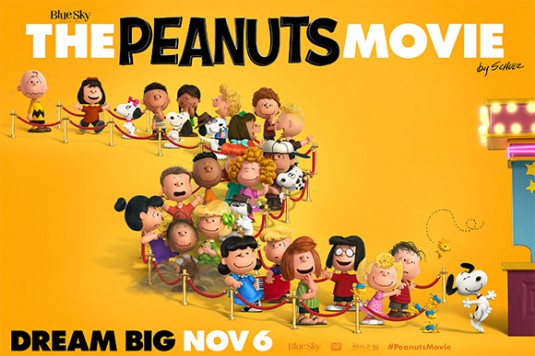 Charlie Brown, Snoopy, and the whole "Peanuts" gang are back to business with their big debut on the silver screen. The Peanuts Movie is everything you want from the gang, and then some. Charlie Brown, voiced by Noah Schnapp, is on a quest to become the most popular kid on the block, which takes him to places like the Brick Wall and the skating pond. He also develops a crush on a new girl with red hair that has just moved in next door. Meanwhile, Snoopy, voiced by Bill Melendez who is also the voice of Woodstock, travels to France to fight his arch nemesis, the Red Baron, and win the heart of a beautiful poodle named Fifi, voiced by Kristin Chenoweth.
Charles M. Schulz revitalizes the characters with new, 3D animation. It is a simple movie with amazing colors. The Peanuts Movie is slow to start, however, this causes the characters to be just as fun as we remember them to be. The director, Steve Martino, gives an old story a new face. The Peanuts Movie is rated G. This is a great movie for the old fans and any new ones who want to join the "Peanuts" gang.
Leave a Comment