"Winter's Tale" brings mythical love story to life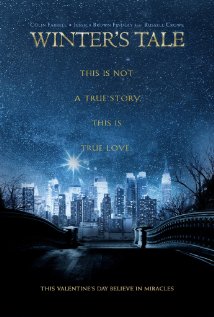 A burglar falls for an heiress and she later dies in his arms. When he learns that he has the gift of reincarnation, he sets out to save her. Winter's Tale premiered last month, and it is worth the price of admission.
    Winter's Tale is based on the 1983 novel by the same title. The movie is set in a mythical New York City, and the storyline showcases a century of miracles, crossed destinies and the age-old battle between good and evil.
    Peter Lake (Colin Farrell) tries to rob a mansion on the Upper West Side, and finds out only once he is in that the home is not empty, as he thought – the daughter is home. Thus begins an epic love affair between an Irish butler-turned-thief and Beverly Penn (Jessica Brown Findlay), a young, dying girl. They fight to save each other again and again, while Beverly tries to keep Peter safe from his demonic adopted father Pearly Soames (Russell Crowe) and Peter tries to keep Beverly alive despite her battle with tuberculosis. A century later, Peter uses what Beverly taught him and left him with to try to save another young girl.
    The plot throughout the movie is unpredictable, which means it keeps viewers on their feet and guessing what might happen next. As confusing as things were at times, the various storylines wrapped up neatly in the end.
Leave a Comment