Are you a real Bad Bunny fan?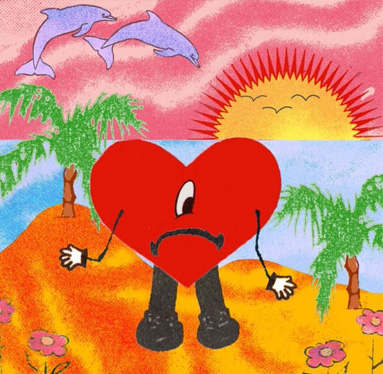 If you are a Bad Bunny fan and haven't heard the album, are you even a true fan?
I highly recommend listening to it; the best song by far is Me Porto Bonito.
In January, Bad Bunny announced that he was coming out with an album called Un Verano Sin Ti. Fans waited eagerly, and in May, Bad Bunny dropped the album. The album has garnered 3.6 billion streams since it came out.
The album "Un Verano Sin Ti" translates to "A summer without you" in English.
Bad Bunny sang with Chencho in the song Titi me pregunto. On September 29, Bad Bunny took home nine awards in big categories like Artist of the Year, Tour of the Year, and Songwriter of the Year.
He started his singing career at a young age. He chose the name "Bad Bunny" after sharing an online picture of himself as a child wearing a bunny suit and having a grumpy expression on his face. He created a Twitter account under that name, and it has stuck with him ever since.
Bad Bunny showed Puerto Rico his love and support for all the people there and his family. In Un Verano Sin Ti not only did Bad Bunny talk about his home, but he also wrote these songs to support women. In the song Andrea he talks about how a woman shouldn't let anyone put her down and should know her worth.