Students start fantasy football league
Hopes are high for a fun season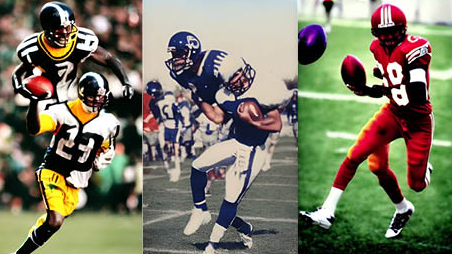 Everybody's seen sitcoms and TV shows featuring fantasy football scenes, but recently, the fantasy football craze gripped the halls of the high school with the start of their own football league.
"Me and Aiden started with just our friend group," senior Maddox Hardin said. "Then we started talking about it with the whole football team, and we just started a huge fantasy football league."
There are 19 students playing, and everyone has one team.
The first week of competition will be this week from Thursday through Monday due to NFL game days. The draft was on Monday.
"We drafted players that we thought were good," junior Cody Sullivan said. "I drafted Davante Adams and Michael Pittman, Jr. as starting wide receivers, Lamar Jackson as my quarterback, and Jerry Jeudy in the flex position."
In fantasy football, members of the league draft real NFL players to their team. They use a fantasy football service that randomizes the people in the league. Who's winning is based on whoever's players have scored the most points in real life. There is also a prediction service that predicts who will win overall. Right now, based on players, junior Aiden Savage is predicted to win the season.
"Aiden's probably going to be the biggest competitor because he got first-round pick," Junior Julio Gonzales said. "I'd say my team's pretty good, like I have Matt Staffer and Mike Evans as a wide receiver, and those two will probably carry, but Aiden's team is pretty stacked."
Initially, the boys in the league barely had enough for a draft, but as word went around, interest started to increase, and more people joined in until there were almost too many people in the league.
"The season has barely started, but the draft was really fun," junior Luke Pate said. "There were a lot of people in our league, so we didn't get all the players we wanted, but everyone got at least one really good player. I play Cody this week, and I better win, because I have Justin Jefferson and he's really good."
While fantasy football may seem like just a friendly game between teammates, as the season moves forward it gets really competitive, with rivalries popping up.
"My team is off to a slow start, but I think we'll come back later," senior Maddox Hardin said. "I'm super excited to see how the season goes."