Lady Bison battle weather to start off their season
Softball may be a spring sport, but the Lady Bison season has been anything but spring-like so far, with the team practicing and playing games in winter weather that added an extra challenge to their time on the field.
"There are times when we practice in the cold," freshman Avery Waters said. "But we find ways to keep ourselves warm."
Rainy weather means canceled games and practices in the gym, which limits the skills they can work on.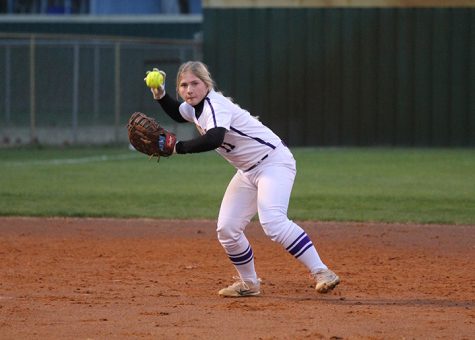 "I honestly don't like practicing in the gym," freshman Guadalupe Gonzalez said. "If we were on the field we could work on other things other than batting because we do that mostly every day at practice anyway, but it's still good practice."
Despite losses for both teams for their first game of the season, both JV and varsity took wins against Franklin. And when rain canceled a game with Palestine last week, they picked up a match with Centerville despite the freezing temperatures.
"It was really cold and all of us were just freezing," senior Avery Hardin said. "It was a very tight game, but we worked hard and we won both games."