Elsewhere shows new possibilities for the life after this one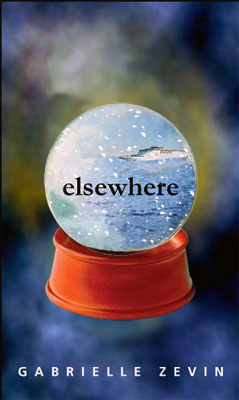 Elsewhere is an amazing book written by Gabrielle Zevin. Elsewhere is a place where Liz, a fifteen year old girl, ends up after she dies. This book is written in a third person point of view. In Elsewhere, people age backwards from the day they died instead of forwards. Liz is being forced to live with a crazy grandmother that she has just met, and she is not so thrilled. She does not want to age backwards; she wants to turn 16 and go back to living normally. Liz has a hard time getting used to Elsewhere, but in the end she makes close friends and finds someone that she loves. I think this book shows how we all must cope with life and whatever is to come after our life ends.
I think that this is one of the best books that I have read. This is a well-written book that gives a new view on what happens after our life ends. This book had very many happy, sad and dramatic moments. I love how the author draws the reader into this book by the way she creates these characters, each one with his or her own problem, but somehow finds a way to make them all love each other and end up being happy until their next life is to come.
Leave a Comment