Students enjoy virtual field trips
New technology allows 3-D views
Students can now visit Egypt during first period and the North Pole after lunch, thanks to Google Cardboard virtual fieldtrips. Life Skills teacher Katie Villarreal is trying out the program in her classroom.
"The purpose of the virtual field trip is simply to take learning to another level," Villarreal said.  "Instead of just telling a classroom of students about The Great Wall of China, I can take them there."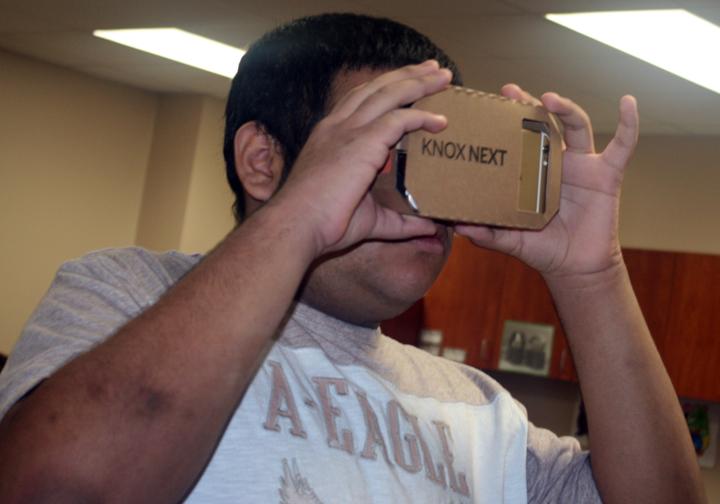 People learn in different ways, and with this new step in technology students can learn about a specific place when they step through a box and into a location.
"I've never liked being a 'pencil and paper' teacher because I didn't like doing it when I was in school," Villarreal said. "It bored me to death, so why would I want to teach that way?"
Anyone can "travel" with Google Cardboard, which is what she uses for the class. There are many different version of this product, which can be purchased on the Google site or Amazon. Villarreal became interested in different ways of teaching through technology after learning about it from a friend at a technology conference.
"I believe that any time I can ramp up technology time during the day, it's a good thing," Villarreal said. "I'm always looking for new technology to use in my classroom."
The class has already visit many places using Google Cardboard, including a dinosaur exhibit in the Museum of Natural History, the Frontiers of Flight Museum in Dallas and views from Mars from a NASA Exploration Rover.
"It was awesome," said Detreal Petty. "It was like you were in it."
Leave a Comment