Summer Walker releases second album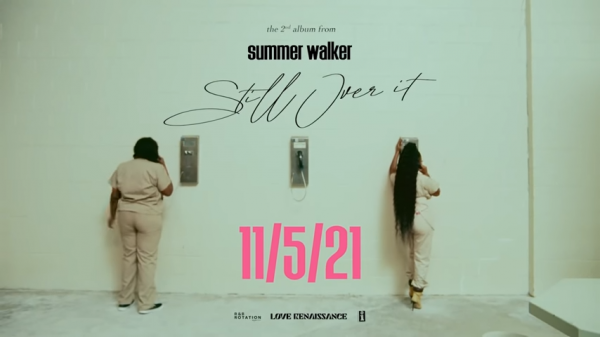 Summer Walker has finally released her new second studio album, Still Over It on Nov 5. The 20-track project features guests including SZA, Lil Durk, Pharrell Williams, and City Girls. "Ex for a Reason" was a sneak peak for fans that was released Oct. 15.
The R&B singer has been an upcoming artist these past few years and had great success with her previous tracks in her albums Last Day of Summer and Over it, having gone multi-platinum.
The album contains mellow beats and soothing lyrics, perfect for late nights and heartbreaks. She keeps the same vibe throughout all her songs which isn't bad, just predictable. I expected a different approach from the artist, but it still has some of my favorite songs on the album.
Overall, I'm not disappointed with the album, but I was hoping for variety in melodies. Maybe if Summer would have incorporated more upbeat songs, she could have a lot more success and fans, but I don't see her changing. However, I do plan on listening to this album on repeat.