CX team makes finals at state
Fresh off of spring break, freshman Nicollette Arabie and junior Omar Almeida tackled their next debate challenge – State CX. While virtual has been the norm for the speech team this year, it didn't stop the nervous jitters. 
"It never gets easier when we start debating," Arabie said. "You kind of just get used to the pressure."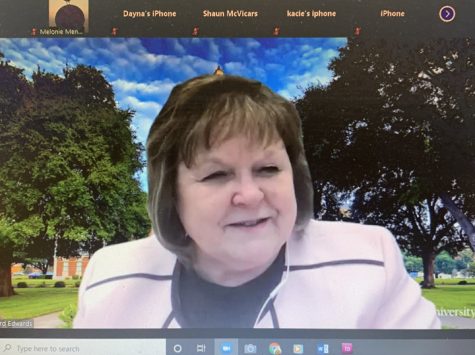 Arabie and Almeida qualified for state after they placed first in the district meet. The pair went 3-1 in Monday's preliminary rounds and moved to finals on Tuesday. They lost out at the octafinal round. 
"We were hoping to place higher, but I'm still proud that we placed," Almeida said. "I just hope we can compete in person next year. It's way more exciting than sitting in the library."
Learning the ins and outs of debating on the computer screen instead of face to face was a challenge for the year, and the team didn't compete as much in the fall because of that.
"Hopefully next year, we can go back to in-person tournaments for practices," debate teacher Melonie Menefee said. "The pandemic made our competitions more stressful, but I'm still proud of them for working hard despite COVID."