OAP cast starts contest prep
The theatre class had finished its production of Beauty and the Beast just last month. They will now be focusing on their newest project, These Shining Lives for the One Act Play (OAP) contest on March 4 and 5 in Teague.
"I love the OAP play that we're doing this year," senior Andrea Daniel. "I am very, very confident with the guidance of Mrs. Menefee and Mrs. Villerreal that we will advance and go far with this play."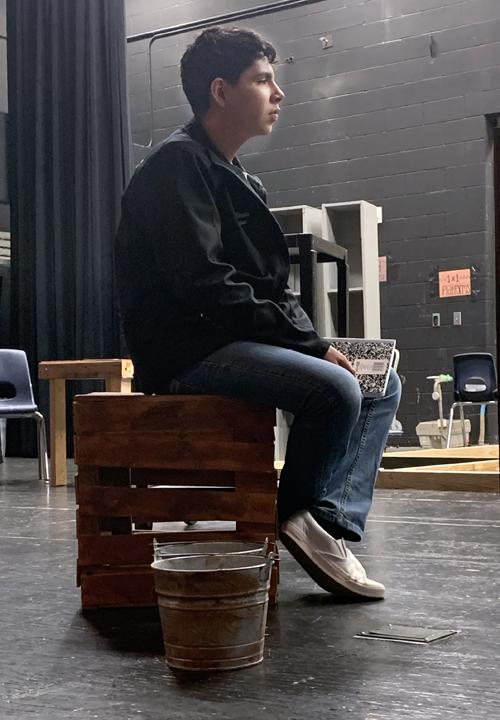 Auditions were held before Christmas break, and roles were given to sophomores Ashley White and Omar Almeida, junior Kyle Hurst, and seniors Bailey Chase, Andrea Daniel, Gina Jones and Kendall Reynolds. The theatre has already begun practicing during class time.
"Practices have been going really good," Chase said. "We have a long way to go, but once we get the hang of things, it'll look really good."
The play is focused on a true story about women working in dangerous facilities during the 1930s. The directors had narrowed their choices down to three plays in the fall. When they heard that Villarreal's son Zach, a BHS graduate who is not a theatre major at SFASU, had earned a role in These Shining Lives, they decided it was a sign.
"I've always wanted to do this play because it's such an important story about women taking over their own destinies," Menefee said. "When we heard that Zach got cast for at his school, we knew it was meant to be."
If the play advances, they will compete in Bi-district after spring break on March 23 and 24 in Teague.
"Once everyone learns their lines, then we might have a chance at Bi-district," Menefee said. "I just need the students to work really hard during practices so we can advance."