Life Skills Geometry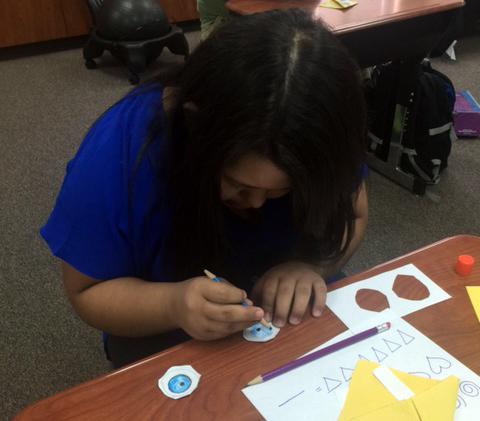 Earlier this month, the life skills students started a new section in their curriculum: geometry. To make the lessons more interesting, the students created several hands-on projects.
"Every month we have a new element of math to go over in our curriculum," teacher Katie Villarreal said. "The unit that we had to cover this month was geometry."
For some of the students, geometry was something that they'd never seen before. Though it was hard for them, the students said that they thoroughly enjoyed making and learning about different kinds of shapes.
"That was my first time doing geometry," junior Angel Arriaga said. "It was hard making diamonds and squares."
This won't be the last time that the students get to experiment with the figures.
"Every month the same math subject circles around," Villarreal said. "The more that the students see geometry, the easier it will be for them to start to comprehend and get the hang of it."
The students say they are looking forward to the repeat of the geometry portion of their monthly curriculum.
"The last time we did geometry, I learned about diameters and radii," Arriaga said. "Geometry is fun to me."