Luke Bryan creates another hit album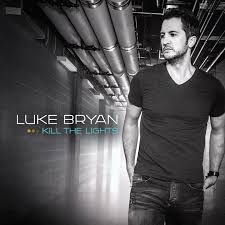 Thomas Luther "Luke" Bryan is an American country music singer and songwriter who was born in Leesburg, Georgia, in 1976. Bryan has won countless awards so far, ranging from Top New Solo Vocalist in 2010 to Top Selling Album in 2015, and he will probably go onto win a ton more.
Luke Bryan is my favorite male country artist; I have been listening to country music since I was little, so I have been listening to him for nearly my whole life. Both my my mother and I like Luke Bryan, which is both a good and a bad thing, because if I get his CDs she always wants to borrow them. I like so many of his songs that I don't think I could actually pick a favorite.
Luke Bryan released his first album, I'll Stay Me, in 2007. In 2009, Luke released his second album Doin' My Thing, which includes three of my favorite songs "Do I", "Rain Is a Good Thing", and "Someone Else Calling You Baby". In 2011, Luke Bryan released his third album Tailgates & Tanlines. It is a really great album, I bought it last summer, and I just cannot pick a favorite song off that album. Luke's fourth album, Crash My Party, was released in 2013. It includes the the songs "That's My Kinda Night", and "I See You", which are two of my favorite songs from the album.
"Floatin' down Flint River, catch us a little catfish dinner gonna sound like a winner, when I lay you down and love you right Yeah that's my kinda night!"~That's My Kinda Night
Luke Bryan released his fifth/newest album Kill the Lights during the summer of 2015. Personally, I think that like the rest of his albums, this is a great album, and I can't wait to buy it so I can listen to it whenever I want to. I have never hated any of Luke's songs, and that definitely won't start now. My favorite songs from this album are "Kill The Lights", "Razor Blade", and "Scarecrows".
"Just like the scarecrows, even when the wind blows we keep our boots and our roots in these cornrows … Even when we leave here, we'll always be here, wherever we go just like scarecrows." ~Scarecrows
If you are interested in purchasing Luke Bryan's Kill the Lights album, it is available in stores or on iTunes and Amazon.
Leave a Comment