Twenty One Pilots rising to the top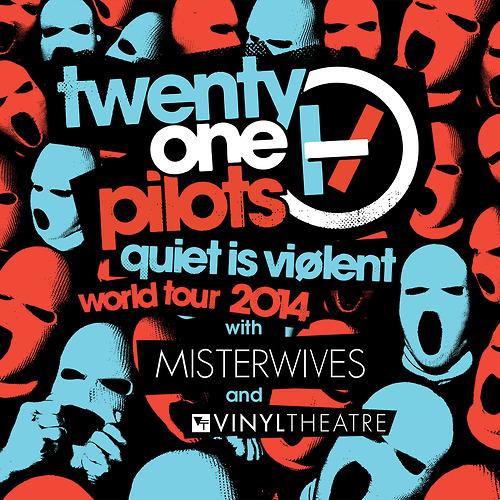 Twenty One Pilots have been getting better and better every day. They have made headlines ever since they sold out their first show in their Silent is Violent tour in 2014.
So far, with three albums – "Vessel",  "Regionals at Best" and "Give 'em All a Big Fat Lip" – they have gotten bigger every time they're released. Their most recent album, "Vessel", was released in 2013 and made the top 30 in 4 different countries: the U.S, the U.K., South Korea and the Netherlands.
A delightful mix of hip-hop, soul, folk and pop makes "Vessel" a fantastic album and a good choice for album of the year. The best songs are eclectic and are not to be missed.