Golf team heads to regionals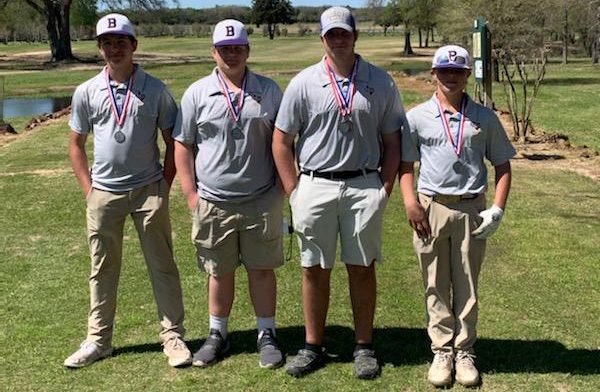 The boys golf team earned a spot in the regional tournament this week, finishing second overall, with junior John Cocking also earning a medal for his individual score. The meet was held at Tri-County Golf Club in Teague on Monday. 
"I'm really glad that the team could make it to regionals," sophomore Dakota Helfenbein said. "We have been working hard and practicing a lot to prepare for our tournaments."
The team has been working for weeks. They practiced three to four times a week with Coach Jonathan Saldana at Hilltop Lakes in Normangee.
"We have really practiced a lot this year," Cocking said. "We have put hard work into this team and I think it has paid off."
On the boys team, John, Dakota, and freshmen Marc Baxter and Payton West competed. They competed against Teague, Franklin, Groesbeck and Crockett.
"There were quite a few people that competed," West said. "It made me a bit nervous, but we all went out there and tried our best." 
From Buffalo, John took the lead with a shot of 83. Dakota shot a 94, Marc shot a 119, and Payton shot a 124. John ended up getting third place in the whole tournament as an individual.
"I was proud of myself for placing third," Cocking said. "I was also very happy and glad that the team placed second as a whole. I am excited and ready to go to regionals."