High school teacher writes stunning novel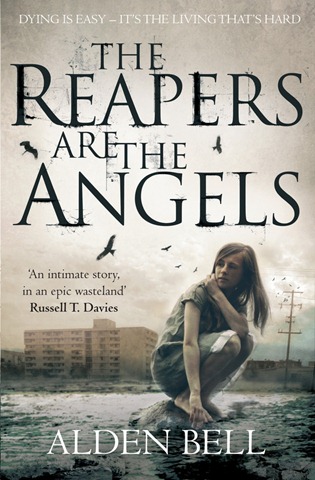 The Reapers are the Angels is the debut novel of high school English teacher Alden Bell. It is a beautifully-written vision of humanity that may soon be considered as a classic within its genre.
Mature for her age and completely on her own, Temple is trying to live one day at a time in a post-apocalyptic world where the undead roam endlessly, and the remnants of mankind is all but gone. This is the world she was born into. Temple has known nothing else. Her journey takes her to far-flung places, to people struggling to maintain some semblance of civilization – and to those who have created a new world order.
When she comes across Maury, she attempts to set one thing right. If she can get him back to his family in Texas, then maybe it will bring redemption for some of the terrible things she's done in her past. Temple has done things that she's not proud of, mostly to try to stay alive. She's made enemies. One vengeful man has decided that he wants her dead.
It is difficult knowing what to expect from The Reapers are the Angels. The book's title is vague; the back cover features an extract rather than the expected blurb. For many, reading the first few pages will be a step into the unknown. It is, however, a step that will result in the reader falling instantly under the spell of a talented author as he weaves a moving story.
Alden Bell's characters are intense and detailed. The narrative is stark and commanding. The reader will find themselves completely immersed within the post-apocalyptic world.
"The field is the world; the good seed are the children of the kingdom; but the tares are the children of the wicked one; The enemy that sowed them is the devil; the harvest is the end of the world; and the reapers are the angels. As therefore the tares are gathered and burned in the fire; so shall it be in the end of the world." The Reapers are the Angles: Chapter 11
One of the book's many strengths is that one never knows, at any time, what to expect. Alden Bell's The Reapers are the Angels breathes new life back into the post-apocalyptic zombie novel. It's a beautiful tale. Very highly recommended.